Dock & Deck Cleaning and Restoration Services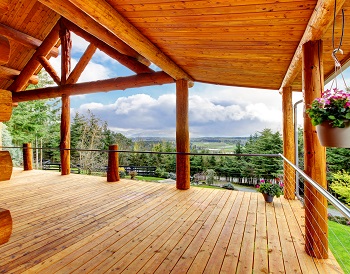 If your home has a deck or a dock, it is likely that you are in need of expert service to help maintain, revitalize and restore it. In that case, you should know that the name to trust in is Taskmasters Wood Maintenance. Any wood built feature can have longevity and maintain optimal performance, with the investment of a sufficient amount of ongoing care such as proper dock and deck cleaning and restoration.
For example, wood siding has a life expectancy of about a decade, without proper treatment and left exposed to the elements. However, properly sealed and maintained wood siding could last for up to 10 times that at 100 years. Think about all the factors that wood decks and docks are subjected to.
Moisture, UV rays and even chemicals, some of which can help and some of which can harm. If you are going to make the decision to invest in an addition of a dock or a deck, then why not take the preventative maintenance steps required to ensure that they can withstand the tests of time? Let us help you to safeguard your features against these problems. Call us today for proper cleaning services or dock and deck restoration in North Carolina, South Carolina and Virginia.
Finest in Quality Docks and Deck Restoration Services
Wood decks and docks are at a higher risk of deterioration because their horizontal plane mean that they gather and collect rain, snow, ice, hail and even UV rays offer a direct hit. Without expert care, some of the issues that can cause damage to your wood surfaces, especially decks and docks include:
Splitting – This is often caused by unprotected wood going through the wet to dry stage, over and over. The splitting occurs as a reaction to all the stress. This is one of the most detrimental risks for wood because it makes it completely unpredictable and unsafe to maneuver around on.
Splintering – Both decks and docks tend to splinter as a result of lacking sealant and the surface drying out. While this does not yet compromise the structural integrity, it is a red flag. Plus, it can injure anyone walking on the surface with bare feet, often rendering it unusable until repaired.
Swelling – Wood that lacks a protective sealant will take on moisture and soak it up. Since there is no way to wring it out, like a sponge, the wood swells in order to compensate.
Let Taskmasters Wood Maintenance Address Your Dock & Deck Cleaning Needs
Taskmasters Wood Maintenance is the only name in the log home restoration and wood maintenance services business you need to know for dock cleaning, deck cleaning, and wood restoration services. We take great pride in the work that we do and in our ability to provide our customers with topnotch service. Give us a call now so we can arrange to take care of and maintain your wooden structures.
If you are looking for a reliable company you can count on for superior dock cleaning and deck restoration in North Carolina, South Carolina or Virginia, please call 252-266-9457 or complete our online request form.
Recent Articles
Important Dock Cleaning and Care Tips For North Carolina Homeowners - Boat docks are very common in North Carolina since so many homeowners have waterfront properties they want to enjoy to the fullest. Along with access to the water and the fun they can provide a North Carolina family, comes the responsibility of handling the dock cleaning and care in order to keep the structures sturdy, safe, and sound … Read More
Log Home Maintenance Tips For Summer - Your beloved log home will last for what seems like forever, but making sure the maintenance gets done this summer will help you to avoid problems like UV ray damage, insects, and water damage. While some maintenance tasks are better left to a ==log home maintenance professional, there are plenty of things you can do yourself to preserve and protect the wood exterior … Read More