Residential Pressure Washing Company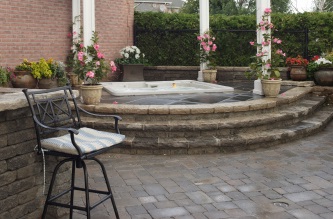 Residential pressure cleaning is a task that is best handled by industry experts. This is due in part to the simple fact that a professional knows when pressure washing is appropriate versus soft washing. Plus, a trained and experienced pro knows how to power wash exterior surfaces while minimizing the likelihood of damages.
Locals know that the name to entrust for essential exterior cleaning work like soft washing and pressure cleaning is Taskmasters Wood Maintenance. We take great pride in the work that we do and the results that we are able to leave behind for our clients. We use state-of-the-art equipment, combined with our working knowledge of the task, in order to provide superior results.
The exterior of your home is what makes the first and lasting impression on visitors. Not to mention, your exterior is the first line of defense against the elements. So it only makes sense to want to keep it beautiful, as well as maintaining high performance.
Finest in Residential Pressure Cleaning in North Carolina, South Carolina & Virginia
There are simply too many common misconceptions about pressure cleaning and whether or not you need it.
Pressure washing is not just administered prior to professional painting. While an exterior paint job certainly does require a power washing first, you can clean your exterior without it being part of preparation for a paint job.
Pressure cleaning is perfect for features of your home, aside from just your siding. This is an ideal method for cleaning gutters, decks, fencing, walkways and more.
This service is not just about beautifying the home, although it certainly does that too. This is about removing contaminants that could be potentially hazardous. Whether it is mold that eats away at siding or algae that makes walkways a threat for falling, it all helps protect your home.
Did you know that professional pressure washing in North Carolina, South Carolina and Virginia can improve the property value of a home? Following a cleaning of this magnitude, the value of your home can increase by up to as much as $15,000.
This is not the same service as the cleaning service that is executed for your rooftop. Our pros utilize a thorough soft wash cleaning method for areas that require a gentler approach to cleaning, such as the roof.
Let Taskmasters Wood Maintenance Address Your Residential Pressure Cleaning Needs
Don't settle for inferior exterior cleaning service. Let Taskmasters Wood Maintenance provide you with the finest quality residential pressure cleaning in North Carolina, South Carolina & Virginia. We look forward to working with you and providing you with the quality service that you should be able to expect from an industry expert.
If you are looking for a reliable company you can count on for superior residential pressure cleaning in North Carolina, South Carolina or Virginia, please call 252-266-9457 or complete our online request form.
Recent Articles
Important Dock Cleaning and Care Tips For North Carolina Homeowners - Boat docks are very common in North Carolina since so many homeowners have waterfront properties they want to enjoy to the fullest. Along with access to the water and the fun they can provide a North Carolina family, comes the responsibility of handling the dock cleaning and care in order to keep the structures sturdy, safe, and sound … Read More
Log Home Maintenance Tips For Summer - Your beloved log home will last for what seems like forever, but making sure the maintenance gets done this summer will help you to avoid problems like UV ray damage, insects, and water damage. While some maintenance tasks are better left to a ==log home maintenance professional, there are plenty of things you can do yourself to preserve and protect the wood exterior … Read More