Bryson City Log Home Restoration Services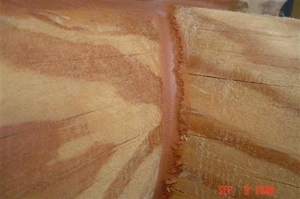 One of the smartest things that you can do, as a homeowner, is find the right professional to address your need for Byson City log home restoration services. For the finest in quality workmanship and superior results, locals know that the name to call on is Taskmasters Wood Maintenance. We are a family owned and operated company and we have your best interest in mind.
We are an independent mobile North Carolina wood restoration and pressure washing company who takes care of both residential and commercial clients. The bottom line is that we are not satisfied with the outcome of the job until you are, that is how dedicated we are to superior customer service. We genuinely care about your log home as though it were our very own.
We take great pride in all the work that we do and that is evident in the results that we are able to get for each of our clients. Don't take chances with the quality of work you get or settle for less than the best. Let us masterfully apply our training, skills and knowledge to your job and provide you with exceptional results.
Home Restoration Experts in the Byson City Area
We make it a point to try to offer all of the log home restoration and exterior cleaning services that you could possibly need. Some of those tasks include:
Commercial Cleaning – The exterior of your commercial building is what makes the first impression and helps lure in new clients, so it has to be clean. From the storefront to the drive-thru and everything in between, we can take care of it for you.
Soft Wash Roof Cleaning – Your roof is one of the most important area of your home to keep clean, but it must be cared for in a safe manner. Let us provide you with essential soft wash roof cleaning that you need, in order to help take the best care of your rooftop as possible.
Soda Blasting – Soda blasting is like sand blasting yet a gentler and milder technique. Let us help you keep certain surfaces and materials clean, without causing any damage in the process.
Byson City's Number One Wood Restoration & Pressure Washing Service Provider
When you find yourself in need of service like wood restoration or pressure washing, think Taskmasters Wood Maintenance. We believe that going above and beyond should be the norm for your residential or commercial project.
We take great pride in all that we do and that is evident from the results that we are able to get. So give us a call today in order to get started.
If you're looking for a professional Bryson City log home restoration company, then give us a call 252-266-9457 or complete our online request form.