Williamsburg Exterior Painting Contractor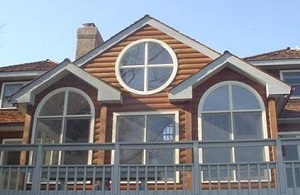 TaskMasters offers a full service, highly skilled Williamsburg painting contractors, that have been trained to perform work safely, professionally, and with regard to customer satisfaction. We complete a multitude of exterior painting projects including using specialty coating systems for your Williamsburg area home.
A freshly painted house is aesthetically pleasing and creates an inviting first impression. However, getting the painting process started goes beyond selecting a suitable color that will provide years of enjoyment. Painting is an investment and is your home's first line of defense against the elements. It is important to select the most appropriate exterior paint in terms of long-lasting protection. That is why at TaskMasters, we provide some of the best specialty coating in the industry.
If you're looking for a professional log home restoration contractor in Williamsburg, then give us a call 252-266-9457 or complete our online request form.