Lexington Wood Restoration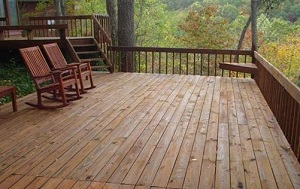 The home is the most common thing that people think about when someone mentions "power washing." That's because your Lexington home is where mold and mildew develops the quickest, and is the most visible from the street. Even "maintenance free" exteriors like vinyl siding will develop unsightly mold and mildew every year or two.

House washing in Lexington is something that you can do for yourself, but you should do so with great care. Slippery soap, water, and ladders together create a serious fall hazard. A qualified Lexington power washing contractor will use a special mixture of chemicals and high-tech equipment to clean your home at low powers without water intrusion or damage to your plants.
If you're looking for a professional log home restoration contractor in Lexington, then give us a call 252-266-9457 or complete our online request form.