Kill Devil Hills Deck Restoration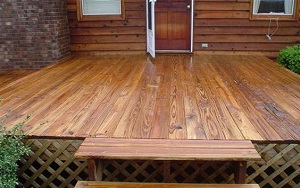 wooden decks docks and rustic homes look great when they are first built. However over time the wood startes to deteriate causing a gray look to appear. evetually the wood will crack and start to fall appart. What you need is a professional wood maintenance professional who has the years of experience and the trained professionals that can handle any wood related maintenance that you have.
Our professionals have years of experience and service that guides them on that products need to be utilized to renew the wood and protect it from damage. We have serviced thousands of homes with our professional maintenance and can assist you with your as well
For professional wood maintenance staff to take care of all of your wood maintenance needs contact the professionals and see what we can do for you.
---
TaskMasters offers a full service, highly skilled Burnsville deck resoration contractors, that have been trained to perform work safely, professionally, and with regard to customer satisfaction.
If you're looking for a professional deck cleaning contractor in Kill Devil Hills, then give us a call 252-266-9457 or complete our online request form.